Scott Polychronis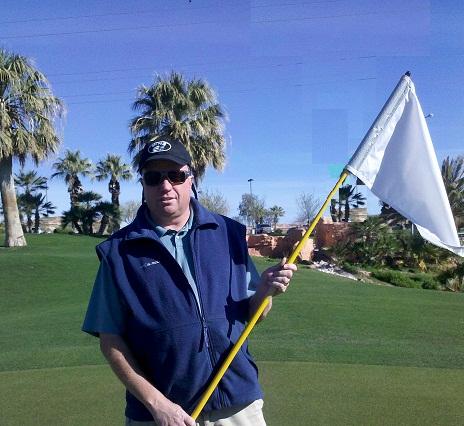 SCOTT POLYCHRONIS, GCSAA
Director of Greens and Grounds

Scott Polychronis has spent 30 years in the golf industry, including municipal, resort and country club settings. He has successfully supervised 3 Senior PGA Tour events, 4LPGA Tour events, and assisted in 4 PGA Tour events.

Prior to coming to Oasis Golf Club, he has worked in Utah, Arizona, Oregon and Nevada. He oversaw the construction and grow-in at Langdon Farms Golf Club in Wilsonville, Oregon.

Scott was born in Park City Utah and graduated from the University of Utah in 1987. He has been married to Carrie since 1994 and has two stepsons, Corey and Kyle.

His simple philosophy is to provide the best possible playing conditions everyday -- and have some fun along the way.